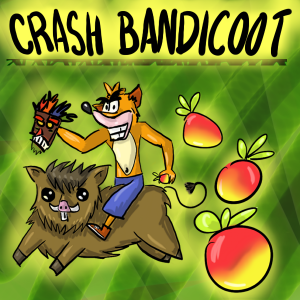 A Let's Play of Crash Bandicoot (also referred to as Brash Crandiboot) by Bert , Dezz and Mysh with appearances by Dubz and Juan was the third Let's Play to be started, and was the first one to ever be finished.
Crash Bandicoot became the origin of the term "Mysh Mad" and other phrases, including "Liquid Jimmies". It also created another kind of "Dubz" called "Sewer Dubz ".
It has 15 episodes and two bonus episodes.